The Wright Fitness Push Up Challenge is a 15 day challenge designed to help you build upper body and core strength. This challenge is for men & women of ALL FITNESS LEVELS! The requirement will be to do the allotted amount of push ups (shown on the calendar) 3X a day.   Shown below, you will find the calendar outlining each day of the challenge.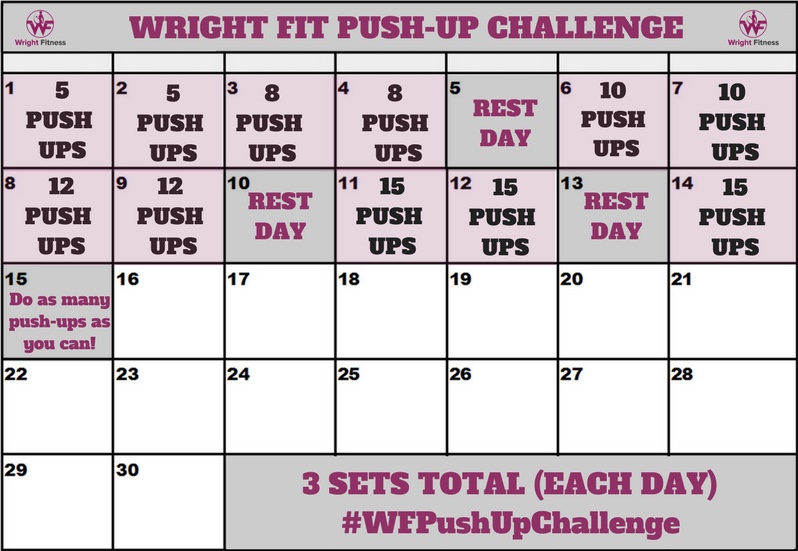 I have also provided a video of 9 different push up variations you can try, ranging from beginners to advanced. You can watch the video below:
You don't have to go through this challenge alone!  I encourage you to find someone that is willing to commit to this challenge with you and finish strong!  If you're on social media, take pictures, or record videos of your progress, hashtag #WFPushUpChallenge or tag us (Instagram @_wrightfit) or on (Facebook @Chazaree Good or @Wright Fitness). I look forward to seeing everyone's progress.